MANULI NEUIGKEITEN

Alle aktuellen Neuigkeiten, Bulletins, Veranstaltungen, Artikel und Werbung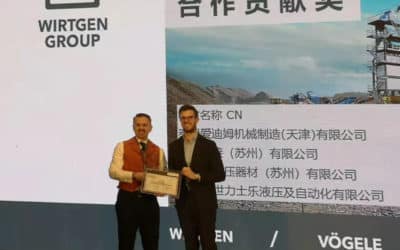 At their recent Supplier Day event Wirtgen China presented Manuli Hydraulics Suzhou with their award for "Outstanding Supplier" for 2020. This award was presented by Wirtgen China's COO, Mr. Carl Doering, in recognition of Manuli's outstanding record of achievement in...
mehr lesen
As part of our continuous product improvement program, we are introducing a change to our fittings range with the phasing out of the M00920-12 ferrule. This ferrule will be replaced by the new M00930-12 reference. The improved designs of this new reference provides an...
mehr lesen
As of Q1 2021 Manuli Hydraulics are able to offer Astro/2 hose with a smooth cover in sizes DN6, 8, 10, 12 and 16. These new hoses (part number H09074xxx) will replace the current wrapped cover hoses for this product family. Each specific bore size of the smooth and...
mehr lesen
The business manufactures rubber hoses for the oil sector 21 September 2020 - Ibla Capital, an Italian private equity fund focused on turnaround operations, has taken over from the multinational company Manuli Rubber Industries (MRI), the Oil & Marine business,...
mehr lesen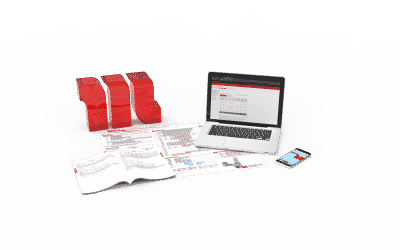 Als weltweit führender Anbieter von integrierten Lösungen für hydraulische Verbindungen erfüllen unsere Schlauchleitungen höchste Ansprüche an Sicherheit, Qualität und Haltbarkeit. Dies kann nur erreicht werden, wenn sichergestellt wird, dass jede Schlauchleitung mit...
mehr lesen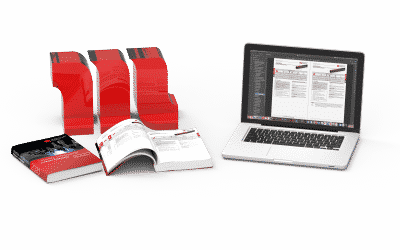 Manuli Hydraulics is pleased to announce that our new General Hydraulics Catalogue is now available for digital download. Featuring details of all our new products as well as many old favorites, the General Hydraulics Catalogue is packed to bursting with...
mehr lesen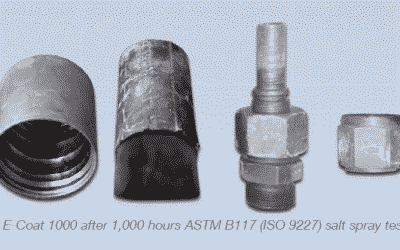 Corrosion of fittings can have severely damaging effects on the life and reliability of hose assemblies. In cases where fittings are becoming corroded at an unacceptable rate, ISO/TS 17165-2:2018 recommends upgrading the fittings to ones with an alternative plating...
mehr lesen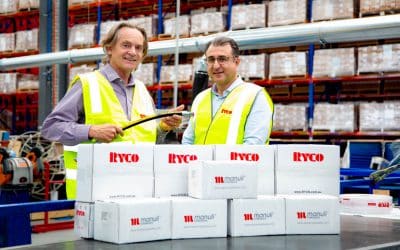 3 February 2020 – Manuli Rubber Industries SpA (MRI), headquartered in Milan, and RYCO Hydraulics Pty Ltd (RYCO), headquartered in Melbourne, today jointly announced that MRI has completed the acquisition of a majority shareholding in RYCO. MRI will merge its wholly...
mehr lesen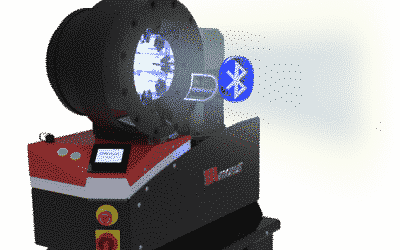 As the world's leading supplier of integrated hydraulic connector solutions, Manuli Hydraulics has always been focused on ensuring that hose assembly operations can be carried out easily, accurately and consistently regardless of the size of the assembly operation....
mehr lesen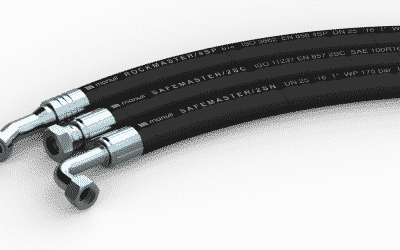 Im Jahr 2013 wurde die europäische Brandschutznorm EN 45545 für Schienenfahrzeuge herausgegeben, die seitdem in Europa verbindlich ist. Diese vereinheitlichten Brandschutzanforderungen erfordern, dass fast alle Teile eines Fahrzeugs, die mehr als 100 Gramm wiegen,...
mehr lesen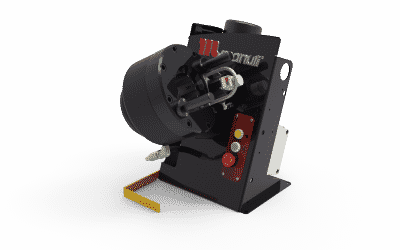 Die MRV 137 EVO R ist eine kompakte, ergonomisch geformte Schlauchpresse, die speziell für mobile Wartungsfahrzeuge und Reparaturen vor Ort entwickelt wurde. Sie verfügt über einen einstellbaren Presskopf und ist dadurch einfach zu bedienen. Dieser drehbare Presskopf...
mehr lesen
Keine Ergebnisse gefunden
Die angefragte Seite konnte nicht gefunden werden. Verfeinern Sie Ihre Suche oder verwenden Sie die Navigation oben, um den Beitrag zu finden.